Tree Description Generator
This is a program created for PROCJAM 2018.
It randomly generates descriptions of trees using Improv.
In version 0.2 further details have been added including canopy shape, bark description, and mode of reproduction.
Added version 0.3, more overall variation in phrases and descriptions, as well as a few additional descriptors.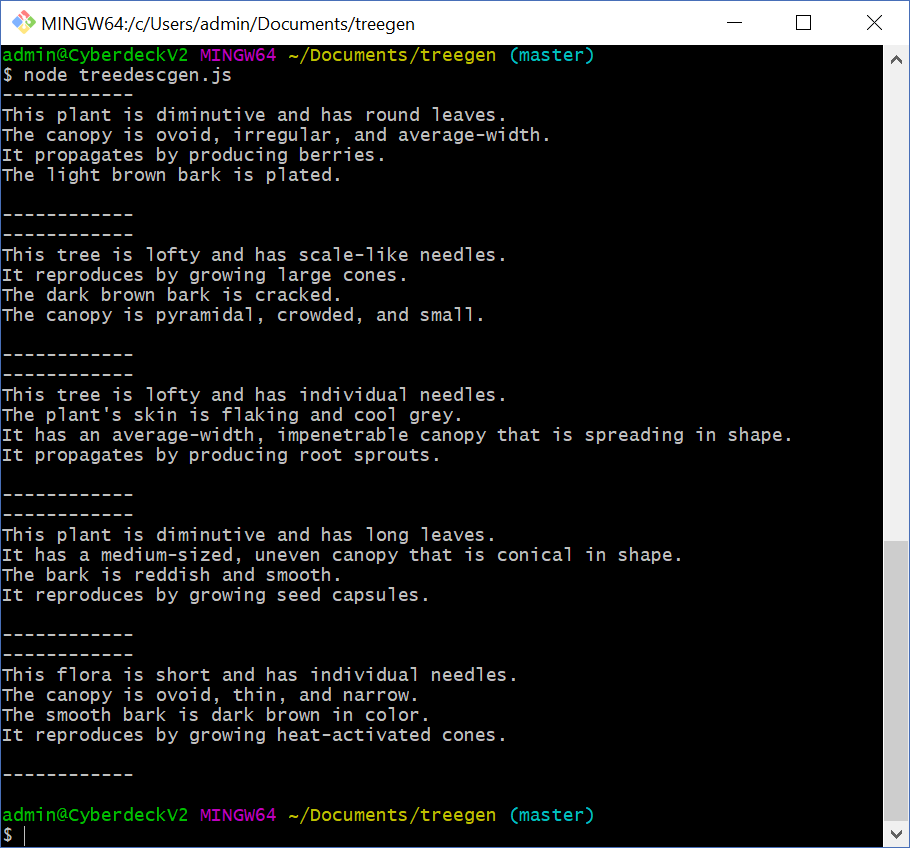 Install instructions
Thanks for checking out the project!
To run : Make sure you have Node.js installed

Unzip in desired storage location
open cmd, powershell, etc
change directory to the containing folder
type in "node treedescgen.js" to run